Rugby Parking
Welcome to our Rugby Parking page!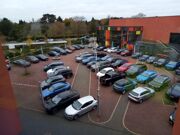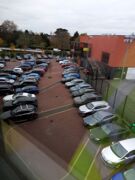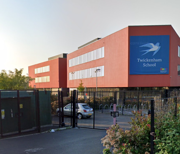 Book your parking for the following events
2024
6 Nations
England vs Wales - Saturday 10th Feb 2024
England vs Ireland - Saturday 9th March 2024
Red Roses vs Ireland - Saturday 20th April 2024
Gallagher Premiership Final - Saturday 8th June 2024
Autumn Series
England vs New Zealand - Saturday 2nd November 2024
England vs Australia - Sat 9th OR Sun 10th November 2024 – TBC
England vs South Africa – Sat 16th OR Sun 17th November 2024 - TBC
Charges by vehicle type;
Cars £20 MPVs up to 12.5m £30 Coach £75
Frequently Asked Questions
How far are you from Twickenham Stadium?
We're about an 18- 20-minute walk away from the stadium. You can either walk alongside the A316 directly to the stadium or head there via Whitton High Street which has coffee shops, pubs, toilets and shops for all your pre- and post-match needs.
What time do you open and close the gates to the parking area?
Gates always open 4 hours before the match kick off time and then are closed permanently 4 hours after the match kick off time. We lock the gates during the match itself for the safety and security of the vehicles and unlock for access and departure once the match is ended. Just remember, "4 hours before and 4 hours after KO".
When I book a parking space online, will I receive some form of acknowledgement?
Yes- when you book you should receive an immediate confirmation email from us with a unique reference number. Please bring this when you come to park- either as a printed copy or on your phone. If you cannot find the email, please check your junk mail folder or drop us an email at twickenhamschoolpta@gmail.com. You will also receive a payment receipt from our payment system, which you should keep for your records.
Do I have to book, or can I pay on the day?
Our car park is very popular and we will always recommend pre-booking your space for peace of mind. On the day availability is extremely unlikely.
Do you have toilets?
Yes! We do now open the toilet facilities for use BEFORE THE MATCH ONLY! The toilets will not be available during or after the match so please go at the stadium before you leave there.
What is the largest size of vehicle that your car park can accommodate?
We can accommodate pre-booked minibuses up to 17 seats. We also have space for one coach (up to 12.5m) or one limousine per event. We are unable to offer any overnight parking.
Which events are you open for? Are you open for concerts?
We currently only open for International Rugby Events at Twickenham Stadium where the expected crowds are at least 55,000 people. Please check our site regularly for any updates.
What is the traffic like around the school?
Our school is ideally situated 30 seconds off the A316 giving a swift route in, and back out of the area. It really is ideal to park here and walk to the stadium. Given the road closures and traffic control measures in place, it is usually just as fast, if not faster, to park with us and walk than to attempt to park nearer the stadium and end up in gridlock.
How late is too late to arrive?
You should aim to arrive at Twickenham School at least an hour before the event starts. The stadium is only about a 20-minute walk away but you need to allow time to go through security checks and to find your seat which may be on the opposite side of the stadium. We open our gates 2 hours before each kick off time for the rugby matches.
Is Twickenham in the London Congestion Charge area?
No. We are outside of the charge area.
Is Twickenham in the Ultra Low Emission Zone (LEZ)?
Yes - the whole of Greater London, including Twickenham, is in the Low Emission Zone (LEZ). Diesel vehicles larger than a car may have to pay a Low Emission Zone (LEZ) charge. If you are bringing a van, minibus or coach into Greater London please check online for guidance.
Is Twickenham in the Ultra Low Emission Zone (ULEZ)?
Twickenham, is now inside the Ultra Low Emission Zone (ULEZ) which is the area within the north and south circular roads of London. You will need to make a separate payment to enter the area. Please visit the Transport for London website here: Ultra Low Emission Zone - Transport for London (tfl.gov.uk)
What are the Terms and Conditions of booking?
Click here to see the Terms & Conditions. We have excellent relations with our local community and our parking visitors. We love to provide parking for our Rugby friends and we ask that you read and adhere to these Terms and Conditions for everyone's benefit.
What happens if the match or concert that I am attending is cancelled in advance?
If your match or concert is cancelled we will process a full refund. Please Click here to see our full Terms & Conditions and cancellation policy.
Where does the money go?
After the deduction of expenses, (i.e web hosting, credit card fees, ticket fees etc), all of the money we raise goes to Twickenham School PTA (known as Friends of Twickenham School) which helps to fund the purchase of equipment, transport and activities for the children. All of our car parking marshals are volunteer parents and often we even have students helping out.