What qualifications do students at Twickenham School study at GCSE?
All students at Twickenham School will study the 'core' curriculum made up of the following subjects:
GCSE Maths
GCSE English Literature
GCSE English Language
GCSE Science (combined or separate)
Core PE - not a qualification.
---
In addition most students will study an additional 4 GCSEs from the list below: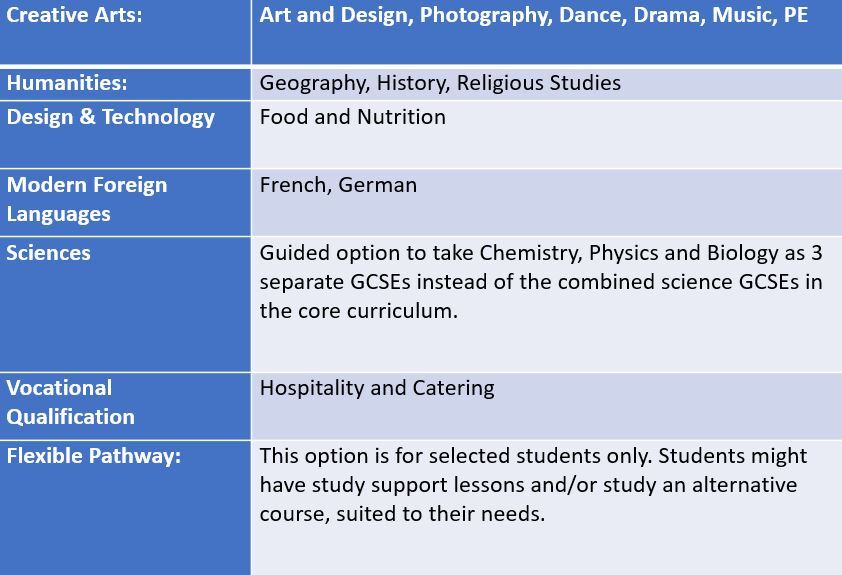 Please note:
There may be scope for subjects not on this list
Some students will do a GCSE Home Language
Some students will do GCSE statistics.
---
What to consider when choosing your options
Students will be fully supported through the options process, however some useful things to consider are: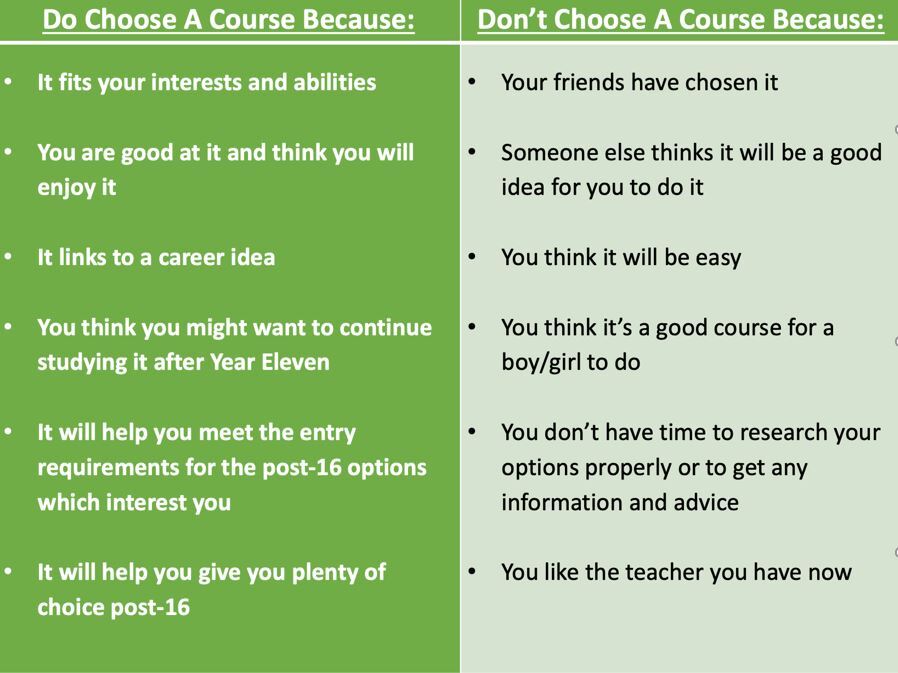 As we move throughout the options process further details will be uploaded to this section of the website, however please view the resources below for extra information about the options and the selection process.
Options-Booklet-2023-2025.pdfYear-9-Options-Evening-Presentation-2023-002.pdf
School
Ambassadors

Nour
Year 9
I'm proud to be part of TS. As a year 9 student starting the transition to GCSE, we are supported by our teachers to make the best choices and I feel confident I will achieve my potential.

Harry
Year 8
My favourite thing about our school is how all our lessons are practical, fun and interesting whilst teaching me about the world.

Ethan
Year 9
The best part about school is the positive environment. Being in class boosts my confidence and I never feel on my own as I have great teachers and friends to support me.

Melissa
Year 8
I love school because it is a place where everyone is motivated to learn and try new things you never thought you could do. I have encouraging teachers that always push me to try my best.

Petya
Year 8
I really benefit from the extra-curricular clubs at school. I've never felt confident in sports until I started play basketball and have gained so much from being part of a team.
*
Cookie Policy:
We use cookies on this site to improve your user experience.
More Information